Classes | Mommy & Me or Daddy & Me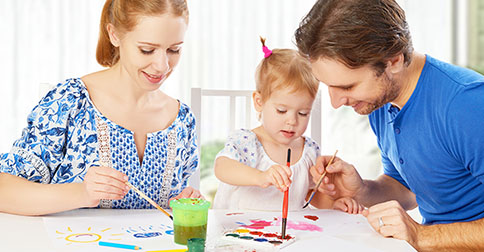 Join us for Mommy & Me or Daddy & Me private lessons for just the two of you, or we have group classes for $15 per student!
These classes are for parents who want to spend quality time with their child while doing creative art together.
We offer 2 options:
Group class with other parents and children

This is a drop-in class for $30 which covers one child and one parent. This is only if the parent(s) want to paint. If the parent just wants to chat with other parents, then it's only $15 for each child.

Schedule your own PRIVATE lesson for you and your child

$45 total for you and your child to both do an art class for one hour, or $50 for both parents and one child for 1 hour, and you can choose what you would like the instructor to teach. Please call the front desk at 678-213-4278 to schedule your private session.
WE ARE ACCEPTING REGISTRATIONS NOW!
You may also request information by emailing us at inquiry@viningsschoolofart.com or by calling us at 678-213-4ART(4278).