Class Descriptions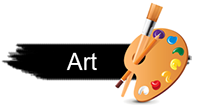 7 session ADULT ART COURSES
WOW! Our courses are limited to 8 students, include supplies, and have free make-ups for missed classes within the 7 week course period.
Click HERE for Adult Drawing and Painting course options and class dates
Our instructor for these courses teaches all levels of art students, from basic beginners (she also teaches our toddler class and is super patient) to really advanced students, since she has a BFA/MFA and has taught at Boston Univeristy.
$218 ART 7 Mon 7pm-8:30pm
$218 ART 7 Wed 7pm-8:30pm
$218 ART 7 Mon 12:30-2pm
$218 ART 7 Tues 12:30-2pm
$218 ART 7 Wed 12:30-2pm
$218 ART 7 Wed 3pm-4:30pm
$218 ART 7 Thurs 7pm-8:30pm
$218 ART 7 Tues 7pm-8:30pm
The Evening courses and the Day Time courses meet once a week, and the 7 session course is $218 total. We offer 2 different formats of Adult Art Education. We offer step-by-step art lessons or the other choice is our studio art class format where the art teacher will continually go around the room and give individual instruction as requested. The studio art format is for people that want to make a unique piece, but need guidance and instruction to do so. You can decide on the style ... landscapes, abstract, vases, portraits, pets, etc. and the colors that you want to use. All of our instructors have completed a university degree and have over 20 years experience in teaching drawing or painting to adult students. We also offer step-by-step courses for adults that want the teacher to lead them through the drawing and painting process. In the step-by-step courses, the teacher determines what the lesson will be according to a given course theme. The same instructors also teach children at our facility, so they have the ability to help anyone at any level!
These courses will allow you to learn new skills, and to learn how to apply those skills to your own original art work in a supportive environment.
Art supplies included in the $218 course fee:
use of our drawing and painting materials: brushes, acrylic paint, charcoal, pastel, liquid watercolor paint, heavy artist paper, pouring medium, gloss medium, and one large 16x20 canvas….but you can also bring in your own canvas if you want to work on a different size.
Free make-ups for missed adult art classes during the 7-week course:
You will be enrolling for a specific day of the week, but you may attend one of the other days of the week if you miss your class. This means that a person enrolling for Monday can attend a Thursday class if they miss a Monday, as long as it is with the 7 week course period. All make-ups are forfeited if not completed by the last day of class in the 7 week course period.
$10 once-in-a-lifetime registration fee if this is your first time enrolling click on the GREEN BOX above to download the adult registration form. If you need to miss a class and reschedule the make-up session, you can call the front desk at 678-213-4278 or email the front desk at inquiry@viningsschoolofart.com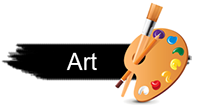 Private ART party
Our 1 Time Canvas Painting Party is a "step-by-step" style class and all adult students will be able to paint one painting that our instructor will be teaching.
PRIVATE 2-hour or 3-hour ADULT ART PARTIES.
For private ART parties, we will design a unique painting for you and your friends.
Pay online today or call 678-213-4278 to enroll with our front desk manager.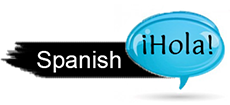 LANGUAGE ARTS/SPANISH
Adult Spanish language classes are all virtual private lessons at this time. A private virtual 1-hour Spanish lesson is $25 per hour. Please email inquiry@viningsschoolofart.com for the next start date. This Adult Spanish course is designed to build a foundation of useful vocabulary for general office and customer service related conversation, or for vacation travel or business trip purposes. The conversation and vocabulary is centered around meeting people, money related conversations, and describing something that you want or a problem that you have. It is also an encouraging and supportive venue to practice speaking Spanish.
The course is divided into sections which cover:
greetings, courtesies, and talking about how you feel or about your concerns
making basic conversation such as about the weather or describing a problem
setting a schedule for the day, a trip, or an event
talking about pricing and how much things cost
setting up a meeting at a specific time (business or for casual purposes).
introduces basic grammatical construction including definite and indefinite articles, plurals and gender agreement
In order to speak correctly in Spanish, we will cover the grammar necessary for each subject area listed above.
Our Spanish instructors are all native speakers of the language. Most people that sign up for this course have done some Spanish study during their life (high school or college), but are not able to speak the language correctly and fluidly during a conversation.
Visit our class schedule and book a session today.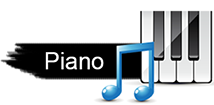 MUSIC: PIANO or GUITAR
We have been offering music lessons since 2006. All adult level music lessons are private lessons with 1 adult and 1 instructor. Our teachers are all employees and paid as employees (not contractors). Students pay for lessons they want, and there is no monthly fee.
Our focus is to teach students how to read music as well as how to apply that knowledge to playing the piano or playing the guitar. We use a series of music books to structure the piano education and guitar playing that offer both songs and the corresponding music theory. All of our music instructors are part-time employees, not contractors, and these employees have been teachers at our school for many years.
Adult students may take private piano or guitar lessons only, which cost $32 per half hour.
Visit our class schedule and book a session today.