Class Descriptions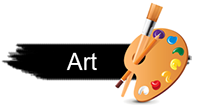 FINE ARTS
We teach art to students age 2 to adult. We provide an environment where students can build their art skills over time by attending classes with the same instructor, and allowing that particular art instructor to develop a relationship with each individual student in order to enhance the learning process.
For adults, we offer a choice of 1 time step-by-step painting lessons, or a more unique and challenging adult drawing or painting course which is one day a week for 7-weeks ADULT Art course.
We teach the following types of art classes: Drawing Techniques, Canvas Painting skills, Watercolor Painting, Sculpture-making, Clay-work and Print-making with Ink.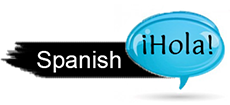 LANGUAGE ARTS/STUDY
We teach Spanish to students age 2 to adult. Our Spanish program offers a series of children's Spanish lessons with multiple levels so that children are always learning and increasing their Spanish language capability.
For adults, we offer 2 levels of conversational Spanish courses.
We offer more levels of children's Spanish than any other enrichment or afterschool program. This means that students are always progressing in our Spanish program.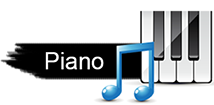 MUSIC: Piano, Guitar, Ukulele, Vocal
Our focus is to teach students how to read music as well as how to apply that knowledge to playing the piano. We use a series of piano books to structure the piano education that offer both piano songs and the corresponding music theory.
Students may take piano lessons alone in a private lesson, in pairs or with a sibling, or in our one hour group class.
We have been offering piano classes for over ten years.
GUITAR lessons are for individuals, private lessons only. We also offer UKULELE. Private lessons are $30 per half hour, and you pre-pay between two and four lessons with 24 hour advance notice to cancel or reschedule. You simply pay for the lessons and the date of the lessons that you want.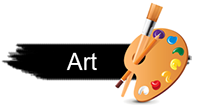 PARTIES & PRIVATE EVENTS
We would love to host your birthday party or private event for a team, and we have the most reasonable prices in the area for these custom events. Private adult events are $224 for 2 hours including supplies, and Birthday Parties for Children are $245 and up depending upon how many attend the party. We have more offerings than any other place else! It's all the same price whether you choose canvas paintings, drawing lessons, 3 dimensional sculpture-making or clay work for our instructor to teach at the party!
Although we supply all of the art supplies, you can bring in your own food, cake and beverage items!